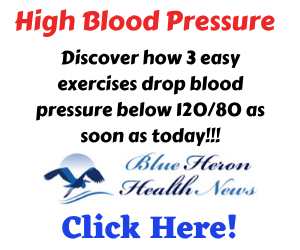 Help reduce high blood pressure without medication. Use natural remedies, foods and other ways to reduce high blood pressure.
Below are some natural ways to help reduce high blood pressure without medication:
Hawthorn is perhaps the best known botanical herb used for blood pressure control -Â  Studies have demonstrated that hawthorn extract is effective in reducing high blood pressure and in improving heart function.
Hawthorn dilates blood vessels by blocking an enzyme called ACE (angiotensin-converting enzyme). This blocking action improves circulation and reduces high blood pressure.
Passionflower helps reduce high blood pressure and is a mild sedative – The antispasmodic, anti-anxiety and hypotensive (blood pressure lowering) actions of passionflower leaves were clinically validated in the early 1980's. Also,  because prolonged stress or anxiety can lead to high blood pressure, passionflower is an effective treatment to calm nerves and the brain.
In Europe, passionflower is added to many pharmaceutical formulas for anxiety, heart palpitations, high blood pressure and nervous disorders.
[bottom_ads id="566″]
Here is a surprising food that helps to lower high blood pressure.
Eggs – Researchers in Canada are reporting evidence that eggs – often frowned upon for their high cholesterol content – may reduce another heart disease risk factor – high blood pressure.
They describe identification of egg proteins that act like a popular group of prescription medications in lowering blood pressure.
The report appeared in the Feb. 11 issue of ACS' Journal of Agricultural and Food Chemistry, a bi-weekly publication.  (Medical News Today).
Beetroot Juice – Researchers have found that beetroot juice can help reduce high blood pressure. Fourteen volunteers who drank half a litre of beetroot juice saw their blood pressure drop by 10 points within hours.  Apparently, the nitrate in beetroot makes blood vessels dilate and increases blood flow.
Garlic – Researchers, reported in the journal Molecular and Cellular Biochemistry, that within 2 months of garlic pearls supplementation, there was a significant reduction of both systolic blood pressure and diastolic blood pressure.
They concluded that their findings suggest that dietary supplementation of garlic may be beneficial in reducing high blood pressure and oxidative stress in hypertensive (high blood pressure) individuals.
Hibiscus tea – In a recent study, drinking three cups of herbal tea containing hibiscus each day was shown to help reduce high blood pressure. The findings show that the volunteers who drank hibiscus tea had a 7.2 point reduction in their systolic blood pressure, compared to a 1.3 point reduction in the volunteers who drank the placebo beverage.
In a subgroup analysis, 30 volunteers with the highest systolic blood pressure readings at the start of the study (129 or above) were found to have a greater response to hibiscus tea drinking compared to placebo drinkers. Their systolic blood pressure was lowered by 13.2 points, diastolic blood pressure was lowered by 6.4 points, and mean arterial pressure was lowered by 8.7 points.
High Fibre Diets – Significant reductions in blood pressure have previously been reported in a number of  high-fiber grain diet studies.
Exercise – Regular physical activity makes your heart stronger and a stronger heart can pump more blood with less effort. If your heart can work less to pump, the force on your arteries decreases, thereby reducing your blood pressure.
Sponsored Links

Related articles:
High Blood Pressure and Preeclampsia During Pregnancy – Future Risks
High Blood Pressure Lowered With Hibiscus Tea
Foods That Lower Blood Pressure
Garlic Lowers High Blood Pressure and Triglycerides
More Articles of Interest: