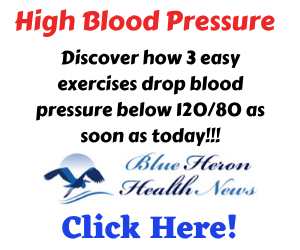 Of the seven trials that compared the effect of garlic with that of placebo, three showed a significant lowering of systolic blood pressure and four in diastolic blood pressure. (J-Hypertens. 1994 Apr; 12(4): 463-8).
For example, the supine diastolic blood pressure in the group having garlic treatment fell from 102 to 91 mmHg after eight weeks and to 89 mmHg after 12 weeks. The blood cholesterol and triglycerides levels were also significantly lowered after eight and 12 weeks of treatment. In the placebo group, on the other hand, no significant changes occurred. (Br-J-Clin-Pract-Suppl. 1990 Aug; 693-6).
Within 2 months of garlic pearls supplementation, there was a significant lowering of both systolic blood pressure and diastolic blood pressure …These findings suggest that dietary supplementation of garlic may be beneficial in lowering blood pressure and oxidative stress in hypertensive (high blood pressure) individuals. (Mol-Cell-Biochem. 2004 Nov; 266(1-2): 109-15).
These findings signify the use of garlic in the treatment of hypertension (high blood pressure). (Prostaglandins-Leukot-Essent-Fatty-Acids. 2003 Oct; 69(4): 217-22).
[bottom_ads id="566″]
Allicor [long-acting garlic powder tablets] is more effective than kwai in the lowering of diastolic blood pressure. It can be recommended as a hypotensive [blood pressure lowering] treatment in mild and moderate arterial hypertension. (Ter-Arkh. 2002; 74(3): 76-8).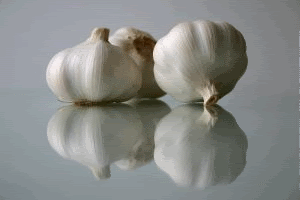 Evidence obtained from these studies indicates that garlic has potential in the prevention and control of cardiovascular disorders and is beneficial when taken as a dietary supplement. (J-Nutr. 2001 Mar; 131(3s): 977S-9S).
The similar effect of allicin [active constituent of garlic] and enalapril [antihypertensive drug] on blood pressure, insulin, and triglycerides reinforces the trend toward combining the non-pharmacologic approach with drug therapy. (Am-J-Hypertens. 2001 Apr; 14(4 Pt 1): 377-81).
These results show that garlic is beneficial in lowering blood cholesterol, triglycerides levels and systolic blood pressure in hypercholesterolemic rats [rats fed a high cholesterol diet]. (Prostaglandins-Leukot-Essent-Fatty-Acids. 2000 Apr; 62(4): 253-9).
An average garlic use of 134 grams per individual per month was found. 67% of the subjects used garlic in cooked food while the rest used either in the raw form or in pickles. This study shows that individuals whose blood pressures are on the lower side are more likely to consume more garlic in their diets. (J-Pak-Med-Assoc. 2000 Jun; 50(6): 204-7).
The study suggests that garlic does have an effective antihypertensive [anti high blood pressure] ability, and may be used as a supplementary and natural remedy…(J-Ethnopharmacol. 1999 Aug; 66(2): 217-22).
Positive results of these trials may open a new era in the use of garlic for prevention and treatment of many atherosclerosis-related diseases. (Nutrition. 1997 Jul-Aug; : 13(7-8): 656-63).
Our results indicate that this garlic preparation (containing 1.3% allicin at a large dose of 2400 mg) can lower blood pressure. (Pharmacotherapy. 1993 Jul-Aug; 13(4): 406-7).
…there is some evidence to suggest that use of certain formulations of garlic and/or onion is accompanied by favorable effects on risk factors in normal subjects and in patients with atherosclerotic disease. (Prev-Med. 1987 Sep; 16(5): 670-85).
The administration of 800mg/day of Garlet [garlic tablet] during the third trimester of pregnancy was effective in reducing the occurrence of hypertension (high blood pressure) alone, but it was not effective in preventing of preeclampsia. (Eur-J-Obstet-Gynecol-Reprod-Biol. 2001 Dec 1; 99(2): 201-6).
Sponsored Links

Related articles:
High Protein Food Content and Weight loss
Turmeric Keeps Plastic-Packaged Dill Pickles Fresh
Potassium Food Sources & Food High in Potassium
Losing Weight? Copper in Your Diet Saves Your Bones
Antioxidants in Chocolate & Heart Disease
Folic Acid Deficiency – Causes and Health Consequences
Benefits of (Curcumin) Turmeric Enhanced by Black Pepper
Soy Protein Lowers Cholesterol
Vitamin C Raises HDL Cholesterol Levels
More Articles of Interest: